October 16 & 17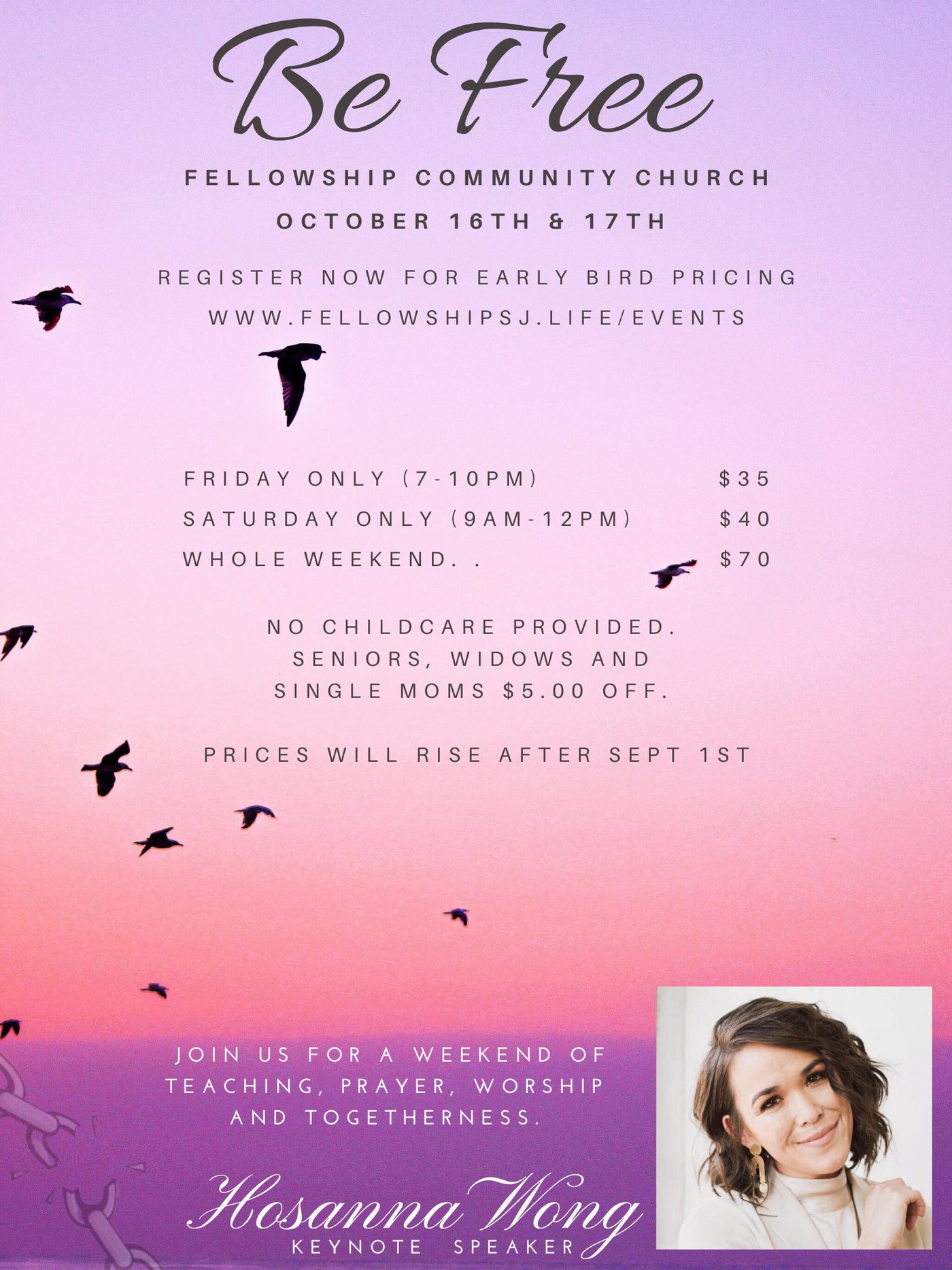 Location: Fellowship Community Church
Dates/Times
Friday from 7-10 PM. (Registration at 6:30pm)
Dessert and drinks served.
Saturday from 9am - 12:00pm (Registration at 8:30am)
Lite breakfast and snacks served throughout the day as well as drinks served throughout the morning.
Speaker
This year we are excited to welcome a national keynote speaker, Hosanna Wong. On Friday night she will perform a powerful spoken word. She will teach a session on Saturday morning.
You can also look forward to a weekend full of teaching, worship, quiet time, prayer, break out sessions and togetherness in the Lord.
Single Mom, Senior or Widow?
Use the promo code RETREAT$5 to get 5 dollars off.
We hope you can make it!