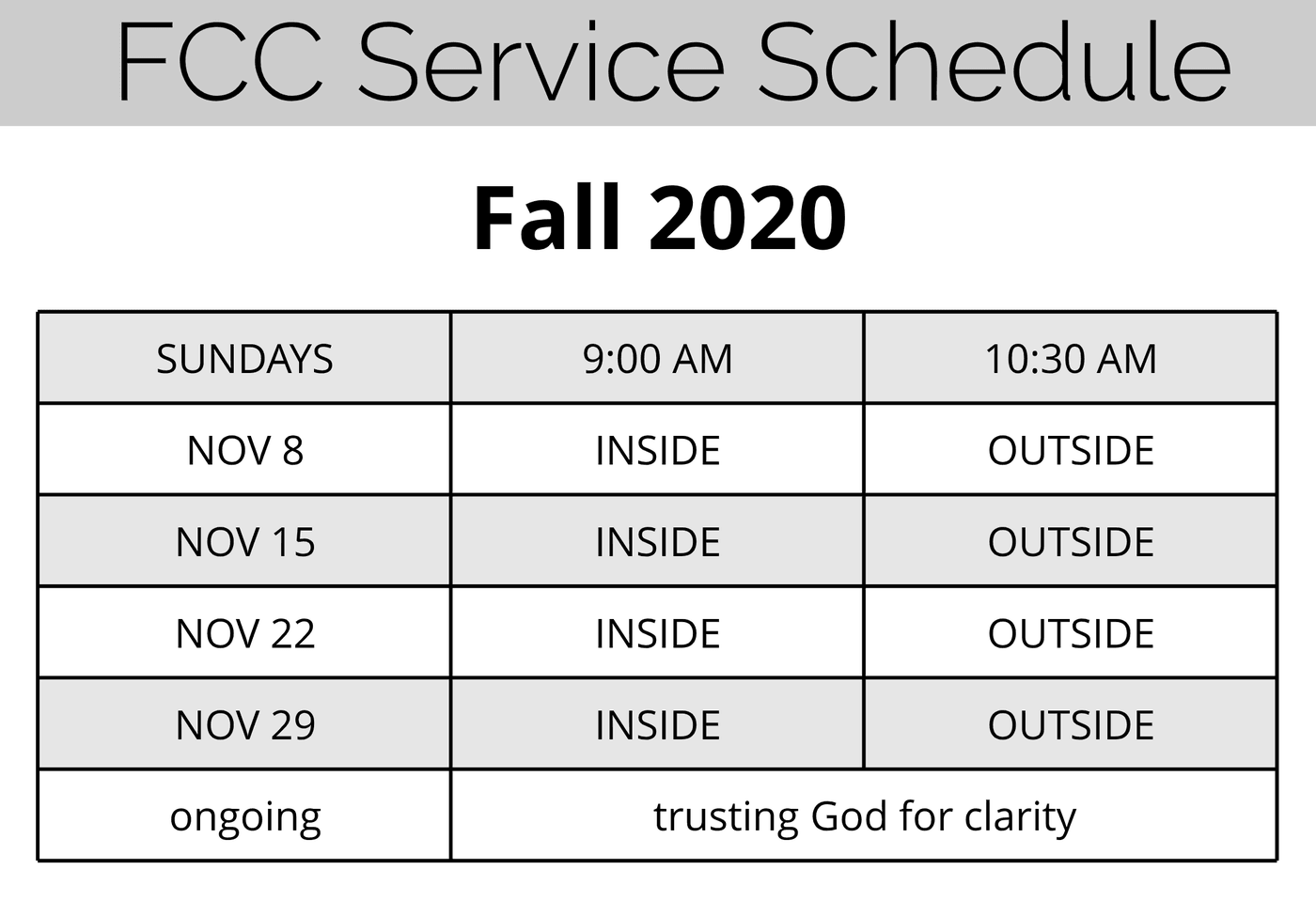 NO 8:00 SERVICE.
9:00 am service (INSIDE) (NOTE SLIGHT TIME CHANGE) with childrens' classes from nursery thru 8th grade.
Pre-registration required for both services and children's classes. Masks required while in the building. Please adhere to social distancing practices and wellness policy.
10:30am service (OUTSIDE) (NOTE SLIGHT TIME CHANGE) with daylight savings starting in November, and moving the service time to 10:30am, it will be considerably warmer outside. We think we can meet through the month of November comfortably outside, for those who prefer the "open air feel"! We will keep the 10:30am service outside as long as it is feasible weather wise. Then, we plan to bring it inside.
9:00am and 10:30am Services (ONLINE)